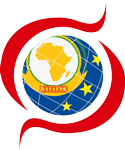 CR's series on Polish orphans during WWII and the safe havens they found travelling through Iran, Iraq, India, Syria, Lebanon and Africa were very popular both among those who are now adults scattered across three continents, and among people who had never heard of this children's odyssey.
CR just received a notice from the Africa-EU Partnership, a very interesting enterprise that we hope will be effective in forging better relationships, more understanding and effective help, for the refugees fleeing from war.
---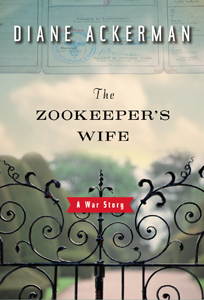 If you haven't read Diane Ackerman's splendid book, The Zookeeper's Wife, we highly recommend it. A most unusual tale of extraordinary and inventive bravery of Jan Żabiński, the director of the Warsaw Zoo, and his wife Antonina Żabińska, who sheltered many Jews in their home and in various parts of the Warsaw Zoo during the war.
The Żabińskis' home is now a museum open to the public.
---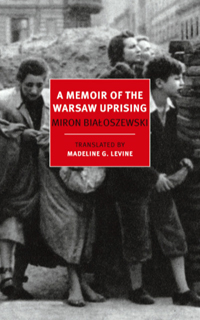 CR reviews Joanna Nizyńska's new book about Miron Białoszewski in this issue. Note two events about Białoszewski taking place in November:
Nov. 11, 7:00 p.m.: Madeline G. Levine discusses "A Memoir of the Warsaw Uprising by Miron Białoszewski at The Regulator Bookshop, 720 9th St., Durham, NC 27705
Nov. 16, 7:00 p.m.: NYRB Classics and the Polish Cultural Institute New York present a discussion of Miron Białoszewski's "A Memoir of the Warsaw Uprising" with Madeline G. Levine, Timothy Snyder and Alissa Valles at WORD, 126 Franklin St., Brooklyn, NY 11222. NYRB Classics editorial director Edwin Frank will moderate.
Watch for CR's review of Levine's translation in the January 2016 issue.
---
Ambassador Remigiusz A. Henczel, Permanent Representative of the Republic of Poland to the UN Office in Geneva and Michael Møller, Director-General of the United Nations Office at Geneva, hosted a concert at the Assembly Hall of Palais des Nations in Geneva in tribute to Polish pianist Artur Rubinstein, who protested Poland's exclusion from the inaugural conference of the United Nations in San Francisco in 1945.
The concert, which took place on June 18, 2015, featured Polish pianist Marek Drewnowski and the guest of honour was Rubinstein's daughter, Eva.
CR