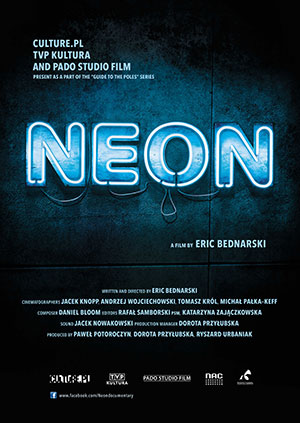 Eric Bednarski's latest film is NEON; in it he traces neon signage during Poland's communist era. Produced by Culture.pl, the film was released this May.
Why did you make this film?
I above all wanted to make another film about Warsaw, about its history, its present, and tell some of the stories and show some of the people living here.
I wanted to make a film that would be accessible to non-Poles and present [Warsaw] in an interesting way, and introduce them to the city.
The topic of neons, particularly neons in the Polish People's Republic, is not widely known in Poland or abroad.
The neons hold different meanings for different individuals throughout the film. What meaning do they have for you?
Warsaw's neons are many things – many things connected with the present and the past.
As a filmmaker you have to be – I wouldn't say objective, because it's impossible to be objective when you're making a film. My film is a pro-neon film. I like neons. And I think they are something positive in the city. A lot of people don't like neons. A lot of people don't think they're positive.
They represent Warsaw's past. They go back to the prewar era but they're also a connection with one of the positive elements of design and city life under communism.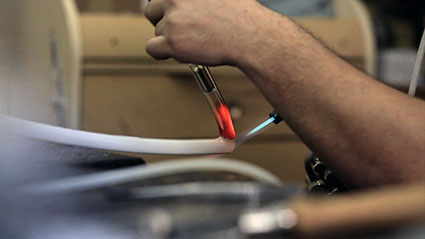 Can one reconcile those two things – the terribleness of communism and the beauty of the neons, produced under that system?
Some people just dismissed [the neons]: Oh, why do you want to make a film about that, it's not important, that's old crap from the communist era that should all be thrown away. But if you accept that these neons have some artistic value; were a part of the city and are a part of the city; have a place in the city and were a face of the city, then I think you can reconcile with them. They've been de-politicized for some people, and for other people they haven't.
Some people are against the fact that they're going into museums, others are for them going to museums. Other people say they should just be left where they were and other people say if that happens they should all be thrown away.
I have reconciled with them and see them as something unique in a way. There aren't many countries that have this sort of state-sponsored advertising, you could call it, even if it wasn't commercial advertising, not in the sense of advertising we're used to in North America.
Do you think it took a non-Pole to tell the story of these objects that still are very controversial given the ties to communism?
I think it helps that I have a little bit of distance. Someone who was born and raised in Warsaw wouldn't have had the same approach to the film. It was an incredibly difficult film to make but it was easier because of who I was.

Is there a new wave of looking back into the communist era to re-examine the cultural scene at that time?
This film is part of a series called Guide to the Poles, produced by Culture.pl.
Other films include fashion, Alpine climbers, toys, a voodoo guy from Haiti during martial law.
This series is doing just that – it's examining phenomena like neons or designs in the Republic that haven't gotten too much attention before and making these stories accessible to both Poles and non-Poles. Not that I'm that objective, but Poland has a great history – and that's why I'm here. I'm really into Warsaw. This series has allowed some of these incredible stories to be told.
What's next for you?
Surprise, surprise, another film about Warsaw. Probably not so light and cheery, if one could say that Warsaw neons are light and cheery.
CR