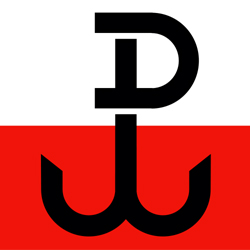 History is always important. To understand the present we must know the past.
The Warsaw Uprising of August 1944 was the greatest and bloodiest military operation undertaken by any resistance movement in the Second World War.
For two months the Nazis were held in check by an underground army of irregular volunteers; the vast majority of them barely adult. Himmler called it the hardest battle he ever fought. It has also been described as the single largest atrocity of the War. The Poles were left to face two enemies in a battle which cost 200,000 lives and left 80% of their capital destroyed.
And yet this story remains practically unknown (and often confused with the equally tragic and dramatic Warsaw Ghetto Uprising of April 1943). It was barely mentioned at the War Crimes Trials in Nuremberg and swept under the carpet for decades. None of the allies were comfortable with its legacy. The western allies who had gone to war over Poland in 1939 now left Warsaw at the mercy of the Soviets who were the new occupying force. Had events turned out differently, the post-war map of Europe would have looked very different.
The Warsaw Uprising of 1944 is one of the greatest stories never told. The purpose of this film is to inform a wider public that an event on such an awesome scale took place.
Knowing and understanding what happened in Warsaw in 1944 helps explain the nature of Polish opposition to communism. Solidarity in the 1980s and its precursor dissident movements of the 1970s were above all nonviolent. Today Poland is happily a member of the European Union and the heroes of the Uprising are at last revered in the country for which they sacrificed their lives. But equally, knowledge of this event should inspire deep reflection and genuine historical research. We should learn from history in order that it is not repeated.
– Wanda Koscia is the director and producer of "Battle for Warsaw '44"
Imagery
The Polska Walcząca symbol was used during the Warsaw Uprising as a symbol of defiance against the city's German Nazi occupiers.