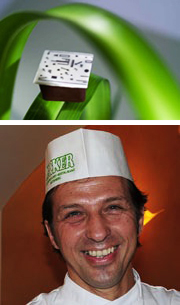 For his 80th birthday, composer Bogusław Schaeffer was honored by an Austrian confectioner, Konditorei – Konfiserie Hacker, with the Rattenberg avant-garde Chocolate: Music That Melts in Your Mouth, a composition in its own right. Since Schaeffer is a graphic artist as well, Meister Hacker tops his creation with one of Schaeffer's musical scores which bears witness to the composer's pictorial fantasy.The occasion was celebrated with a reading by the Tyrolean actress, Julia Gschnitzer, of a sweet story by Radek Knapp, a Polish Austrian.
---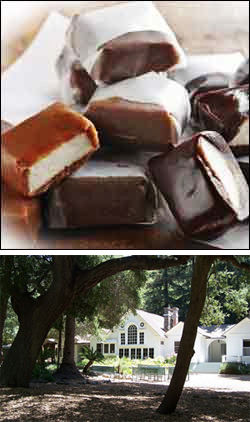 Helena Modjeska's performance in an 1883 production of Ibsen's A Doll's House inspired a Kentucky confectioner, Anton Busath, to create a confection in her honor. The caramel-wrapped marshmallow is still being produced by Bauer's Candies and by Muth's (Muth's Modjeskas), both in Kentucky. Another chocolate maker created Modjeska Easter Eggs, covered in chocolate and pecans. Can you believe a Modjeska burger? You can hike in Modjeska Canyon on the western slope of the Santa Ana Mountains in Orange County, CA, and while there, visit her estate, Arden, which is now a National Historic Landmark, and tour her house, which was designed by Stanford White. Then there's Basia Myszynski's documentary, Woman Triumphant and, of course, the new book, Starring Madame Modjeska, reviewed in this issue of CR.
---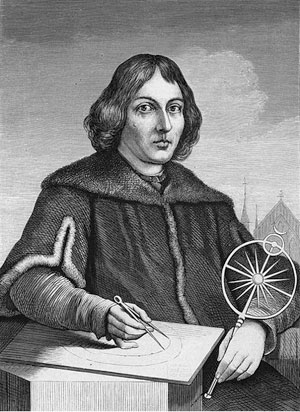 The General Assembly of the International Union of Pure and Applied Physics (IUPAP) officially approved the names of three new elements, darmstadtium (Ds), roentgenium (Rg) and copernicium (Cn) – the last in honour of the man from Toruń, central Poland, who discovered the heliocentric universe. Copernicus was honored as a scientist who changed our view of the world. Copernicium, which has the atomic number 112, is a radioactive element which can only be produced in the laboratory.
---
Radioactive, the biography of Marie Skłodowska Curie book by Lauren Redniss, reviewed in CR's Summer 2011 issue, is the first nonfiction graphic narrative to become a finalist for the National Book Award. The book relates history using text and artwork and is illustrated with cyanotype prints that emit an eerie blue glow like that of radium.
---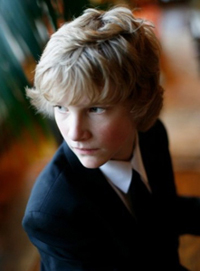 The "wunderkind from Calgary," as Toronto music critic Robert Everett-Green calls him, played more than 70 concerts last year while studying in the bachelor of music program at Toronto's Glenn Gould School in the Royal Conservatory of Music. Just 16 years old, Jan Lisiecki has been touring internationally for several years now though at this age, he noted, "I can't even stay in a hotel alone yet." He recently signed with Deutsche Grammophon for his first recording, signing with this prestigious label because they agreed with his choice of music. He performs frequently for humanitarian organizations including the David Foster Foundation, the Polish Humanitarian Organization, and the Wish Upon a Star Foundation. In June 2008 he was appointed a National Youth representative of UNICEF Canada. What else does Lisiecki do when not touring and studying? He likes skiing and cycling with his father. And reading – his favorite book Conrad's Heart of Darkness. This year he'll be touring in Germany,Sweden, Canada, the US, Italy, England, Switzerland, Austria, Belgum and Brazil. Check his calendar and don't miss him if he comes your way. Needless to say, he garners nothing but rave reviews but here's an irresistible line from a September 2010 review in The Guardian: What an absolute privilege it was to be an audience member for this 15-year-old genius: And with a music bath such as this, I think our souls can go without washing for a long while.
---

Wojtek – the Bear That Went to War is now a film. The world premiere was in Leipzig last October, followed by a UK premiere in London in November and was broadcast on BBC Scotland in December.
Visit the film's website to learn more.
---
The year ended nicely for Poland's Prime Minister Donald Tusk, named European of the Year by The Association of German Magazine Publishers. Previous honorees include Mikhail Gorbachev and German chancellor Helmut Kohl. For his part, Prime Minister Tusk didn't seem to take it personally but modestly called the honour "a present for the Polish government." Indeed it was. The newspaper, Die Walt, wrote that Germans do not appreciate enough Poland's resurgence as a stable economic and political partner, stating that "Poland has become an important player in Europe."