Books – Honors – Awards
We congratulate the following books and authors – all reviewed in present or past issues of CR – on their fantastic honors and awards. Click on the book covers to read our reviews.

Bill Johnston's splendid translation of Wiesław Myśliwski's Stone Upon Stone, won the 2012 Best Translated Book Award, the only prize of its kind to honor the best original works of international literature and poetry published in the U.S. over the previous year; the PEN Translation Prize; and the AATSEEL Best Translation into English Prize. As if that wasn't enough for one year, President Bronisław Komorowski presented him with the Officer's Cross of Merit of the Republic of Poland for his outstanding contribution to the promotion of Polish culture in the English language. Not to be outdone, CR adds its voice of praise.

Beth Holmgren's Starring Madame Modjeska: On Tour in Poland and America (Indiana University Press, 2012) won the 2012 Heldt Prize for Best book in Slavic/Eastern European/Eurasian Women's Studies. The book also got an Honorable Mention for the 2012 Barnard Hewitt Award in Theater History given by the Association for Scholars in Theater Research.

Andrew Borkowski's Copernicus Avenue (Toronto: Cormorant Books) won the 2012 Toronto Book Award. To read Andrew's acceptance speech go to his website. Check out his review of a book by another smart and funny Polish-Canadian writer from Toronto in this issue.
Eva Stachniak's great novel, The Winter Palace, reviewed in CR last year, was #1 in the Globe and Mail's Best Canadian Fiction Books of 2012.

Terry A. Tegnazian, president and co-founder of Aquila Polonica Publishing, was awarded the Knight's Cross of the Order of Merit of the Republic of Poland by decision of the President of Poland, Bronisław Komorowski, in recognition of her outstanding services to the Polish community and promotion of Polish culture abroad.
Aquila Polonica books are MUST READS. Beautifully designed by Stefan Mucha and brilliantly translated by Jarek Garlinski, don't miss them: Rulka Langer's The Mermaid and the Messerschmidt; Arkady Fiedler's 303 Squadron: the Legendary Battle of Britain Fighter Squadron; Stefan Waydenfeld's The Ice Road; and in this issue, The Auschwitz Volunteer, Witold Pilecki's report.
---
More Book News

Books on Polish history are no longer a rare thing. The Economist's four best history books of 2012 included Halik Kochanski's The Eagle Unbowed: Poland and the Poles in the Second World War. "Poland fought from the first day of the second world war until the last—and lost a fifth of its population. The first comprehensive English account of Poland at war weaves together the political, military, diplomatic and human strands, interspersing them with observations drawn from the author's family experiences."
CR contributor Magda Romanska introduced CR readers to the great Boguslaw Schaeffer, and was noted by the UK's Oberon Books Ltd. Bogusław Schaeffer: An Anthology, will be reviewed in CR's next issue. Meanwhile, check out Magda's sharp memoir of a childhood in a socialist paradise.

The heartwarming story of "the Good Maharaja" is told in a new book by Anuradha Bhattacharjee, whose doctoral dissertation on Polish refugees in India won the Bendre Prize from the University of Pune.
Her book, The Second Homeland: Polish Refugees in India has been published by Sage Publications in India. CR is eagerly awaiting our copy. A review and an interview with Professor Bhattacharjee are planned for our next issue.
---
An Artist Comes Home
Stefan Norblin, whose outstanding body of work both in prewar Poland and in India was rediscovered and shown to great acclaim in an exhibit curated by Anna Ślązak for the Regional Museum of Stalowa Wola in the fall of 2011, and was subsequently presented in India. CR covered that story.
Since then, Norblin's work has been celebrated again in a new exhibition "Art Beyond Time: Stefan Norblin 1892-1952" which opened in October 2012 at the Wilanów Poster Museum situated on the grounds of the former palace of Polish King Jan Sobieski in Warsaw.
After the war, Norblin and his wife actress Lena Żelichowska, settled in San Francisco where the artist died in 1952 and his wife in 1958. Last year, their ashes were "brought home to Poland."
---
For the Musically Inclined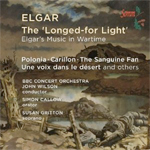 Serious music collectors will want to add the new BBC Concert Orchestra's recording of works by Elgar composed during World War I to their playlist. Of special interest to CR readers is the first piece on this CD, Polonia, Op. 76. Composed in 1915, it is a wonderful fantasia of Polish themes and music by Chopin and Paderewski combined with Elgar's own original music. In the words of CBC music team's Jeremy Pound: "Utterly glorious."
Order it immediately, and then go on to read Lukasz Wodzynski's review of Thomas McLean's book about "imagining Poland" in 19th century British literature.
---
Education & Community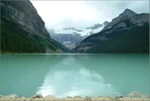 The news is out that
Poland in the Rockies
, the international Polish studies symposium in Canmore, Alberta, is scheduled to begin anew in the summer of 2014. The
PitR
website will be up later in the spring so watch for it to get further details.

Manya: The Living History of Marie Curie and A Visit with Madame Curie, the play by American scientist turned storyteller, Susan Marie, has been performed over 300 times in the US, Canada and Europe in venues ranging from the Technorama Science Center in Switzerland, to the USA Science Engineering Festival, the American Association of Physics Teachers and the Smithsonian National Museum of Natural History. Frontczak is currently producing a feature-length, broadcast video version for distribution through public media and available on DVD for classroom and community events. For further information, go to the Marie Curie Living History.

The Labyrinth, reviewed in CR last year, has won 10 international awards including the 2012 Golden Eagle Cine Award. It will be screened at Regis College, University of Toronto, 100 Wellesley St. West, on Wednesday, March 19 at 7:30 on.
If you live in the area, don't miss it. A discussion with the director and other panelists will follow.
---
A Polish American honored in Poland
A hospital in Poland has been named for Nanticoke native Dr. Stanley Dudrick, who pioneered what some consider one of the three most important advancements in surgery during the past century.
---
Closer to home

Vincent M. Chesney has been designated a Fellow of the Association on Intellectual and Developmental Disabilities (AAIDD) in recognition of his meritorious contribution to the field.
Vince, is also a freelance a CR contributor and an alumnus of Poland in the Rockies 2008. Congratulations, Vince, on this well-deserved honor.
---
And finally: A Soldier Bear + Beer!

Wojtek, the Soldier Bear that inspired hundreds of articles in media worldwide and a book published in Scotland last year, more recently has been honored with a great new beer. Beartown Brewery in the English town of Congleton has produced a new brew, Wojtek, inspired by the beloved bear who fought with the Polish II Corps during WWII.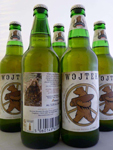 The beverage has been plucked from relative obscurity after becoming a regional winner in the "Great British Beer Hunt" that is being hosted by the Sainsbury's supermarket chain. While the purity of the water in Cheshire may have contributed to Wojtek's success, there is little doubt that that remarkable bear's Polish personality had had a lot to do with it. So, dear readers, raise a glass to Wojtek!