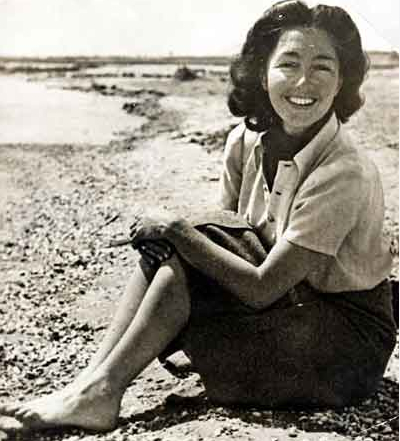 Christine Granville, Pauline Armand, Krystyna Skarbek: a trinity of identities within one beautiful secret agent who risked her life throughout World War II for her country, Poland, and for Poland's allies, Britain and France. For this, Britain awarded her the George Medal and made her an Officer of the Order of the British Empire (OBE), and France awarded her the Croix de Guerre.
But only one identity can be the core, the soul, the essence of this remarkable woman described by film director Agnieszka Holland, who reportedly is planning a film about her, as "intelligent, courageous, seductive and bewitchingly attractive." Winston Churchill is said to have been dazzled by Skarbek's beauty and her exploits, and it was her example that persuaded the British to recruit many more women to intelligence work.
One of her colleagues at MI6, the British Secret Intelligence Service, was Ian Fleming, who later wrote the very successful James Bond spy thrillers. It is rumored that the two had an affair, though there is no evidence of that; still, her persona and her daring must have made a deep impression on him since it was she who was the inspiration for his first glamorous spy, Vesper Lynd, the double agent in Casino Royale. ("Vesper" was, apparently, her father's nickname for her.) A journalist in London's Daily Mirror referred to Skarbek as "the first Bond girl," a demeaning phrase at best, but especially when applied to Skarbek, who was never anybody's "girl." One colleague at MI6, Vera Atkins, who headed the F Section of the wartime Special Operations Executive (SOE), described Skarbek as a woman with tremendous guts who valued freedom above all else and would do anything to fight for it, for herself and for others. She was, said Atkins, "utterly loyal and dedicated to the Allies," but at the same time, "a law unto herself."
We all know that Winston Churchill lived to a ripe old age revered as a distinguished statesman and Ian Fleming became a very rich and famous writer. Krystyna Skarbek's fate was dramatically different.
Skarbek was in Cairo when the war ended, still working for MI6. Suddenly, she was informed that her services were no longer required and her salary was cut off. Skarbek was not a British citizen. Since the Allies withdrew recognition of the Polish Government-in-exile that had led the common fight against Hitler and handed Poland over to a Soviet-controlled communist regime, Skarbek was not only penniless, but effectively stateless. Both her upper-class background and her connection to the wartime Polish Government-in-exile meant a return to Poland would only lead to an arrest and possibly a death sentence. She could not go back.
When she finally got back to England, the bureaucracy did not rush to give her any papers that would help her find work, so she took on mundane jobs, the last one as a stewardess on a luxury ocean liner. It was there she met her first biographer, the writer Madeleine Masson who was intrigued by the dignified, aloof beauty of this woman. Masson was certain that there was something special about her, a tragedy of some kind. They two women spoke on a number of occasions, but Skarbek kept her distance and Masson did not yet realize that her intuition was right. It was some 20 years later that, unable to forget her, Masson resolved to find out: Who was Christine Granville?
MI6 archives were not available to Masson, nor would they be to historians for several decades, but it was no secret that Skarbek had been one of the most important agents of MI6. She was known to her colleagues, to quite a few officials, and to her friends: she had, after all, been awarded all those medals. But her fame spread because of her tragic and untimely death, murdered by a demented steward who worked on the same ship and whose advances she had rejected. Among many obituaries was a lengthy one in the July 7, 1952 issue of LIFE Magazine, at that time one of the most popular publications in the United States:
"She had worked six nerve-racking years for British Intelligence, an incredible record considering that most women recruited for such work could not take more than one or two dangerous missions. She had received many decorations… When she returned to England at war's end intending to become a citizen of the country for which she had fought, she ran into obstacles… as a foreigner she could not find work. "Too proud to trade on her medals and distinguished service, Christine took hand-to-mouth jobs as a $14-a-week department store clerk, a hatcheck girls, and as a stewardess on an ocean liner. Her family were all dead, her Jewish mother murdered by the Nazis.
The combination of being a top spy during the war, only to be murdered in a cheap hotel a few years later, ultimately created a mystery that fuelled much curiosity and speculation. Madeleine Masson was among the curious, but also among those who resented the rumors that concentrated primarily on Skarbek's love life. Masson, resolving to write a biography, turned to the only evidence then available: people who had known and worked with Krystyna Skarbek.
Skarbek was born in 1915 in Poland, her father a Polish count and her mother the daughter of a wealthy banker from an assimilated Jewish family. She lived the usual life of one so privileged, despite the fact that her father was quite irresponsible with money while her mother's fortune was lost in the great crash of 1929. Still, they maintained their position and Krystyna was given a good education, including fluency in English, French and German as well as her native Polish. She adored her father under whose influence she became a superb sportswoman, especially riding and skiing, both activities that would serve her well during the war. She was to ski over the Tatra Mountains several times, including her two missions to occupied Poland. On the last of these missions, Krystyna tried but failed to persuade her mother to escape from the country with her. It was the last time she saw her mother, who was shot by the Gestapo not much later.
Skarbek's first marriage, when she was very young, lasted only a few months. In 1938 she married again, this time to a diplomat who was then posted to Ethiopia. When Germany invaded Poland in September 1939, the two decided they had to leave and help fight for their country. They left via Kenya to London where Skarbek offered her services to British Intelligence. She had already formulated a plan to return to Poland to gather intelligence and continue as a liaison between London and Warsaw for as along as required.
The British were skeptical at first, but she persisted and SOE took her on, giving her the alias, Christine Granville. Her first assignment was to enter occupied Poland via Hungary – easily accessible since it was an ally of Germany – and from there to cross into Czechoslovakia and ski over the mountains to Poland and then back. Mission accomplished, she undertook a second assignment. This time she met with a group of the Polish resistance codenamed "the musketeers," from whom she got detailed information about the massing of German troops on the Soviet frontier, definitively confirming that Hitler was going to attack his collaborator, Stalin.
It was in Hungary that Skarbek – by now separated from her second husband — met her great love and best friend, Andrzej Kowerski, a fellow Polish agent going under the name of Andrew Kennedy. Kindred spirits, they were courageous, patriotic and especially loyal to their comrades. Kowerski, despite having lost a leg in a pre-war accident, was nevertheless very athletic and a trained parachutist.
By mid-1941, Skarbek was well known to the Gestapo but nevertheless attempted one more journey to Poland. However, the mission failed when she and Kowerski were arrested in Hungary. Once again, she outsmarted the Gestapo and escaped. Together, she and Kowerski made their way to the Middle East, via Turkey and Iraq to Syria where they met up with Polish troops. Given the secret nature of their work, they were, for a while, suspected by the Poles as German spies. However, the British soon cleared them and Skarbek returned to active espionage, but now under yet another identity, Pauline Armand, and assigned to parachute into France to work with the Maquis, the French resistance.
It was in France that she pulled off one of her most daring missions, the rescue of fellow agents captured by the Gestapo, among them none other than François Cammaerts, the commander of the French resistance in the district of the Rhone Valley. Infiltrating the area where the prisoners were held, she went about whistling the American song, Frankie and Johnny, until she heard Cammaerts pick up the tune. His presence confirmed, she then brazenly approached the Gestapo commanders, identified herself as General Montgomery's niece, and demanded the prisoners' release – with a promise of a generous ransom. Once she had their agreement, she got word to MI6 who parachuted the funds. When Cammaerts and the two other prisoners were ordered out of their cells, they were convinced they were going to their execution. Instead, they were escorted to a waiting car where they saw a smiling Krystyna Skarbek at the wheel. They could just as easily have been shot, and Skarbek with them.
Skarbek's exploits are many, each as daring as the next. She was much admired and highly respected by all who worked with her. The final act of the heroic and tragic drama that was her life is beyond comprehension. Abandoned by colleagues, including those she had saved, and her family dead, unable to return to her own country and no longer wanted by the one she served so gallantly, alone and impoverished, the woman who evaded the Gestapo was unable to get away from an obsessed stalker. She died just as she and Kowerski were making plans to finally meet again.
Buried at St. Mary's Catholic Cemetery in London, the ceremony was attended by quite a few of the people who had so neglected her after the war. Someone made the symbolic gesture of tossing a handful of Polish soil onto her coffin. When Kowerski died, in 1988, his ashes were buried next to her grave. CR
---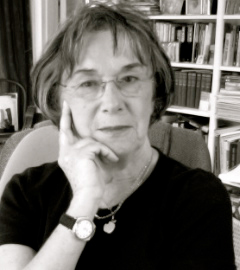 Irene Tomaszewski is a writer, contributing editor at CR, founding president of the Montreal-based Canadian Foundation for Polish Studies and program director of Poland in the Rockies. She is the author of "Inside a Gestapo Prison 1942-44: The Letters of Krystyna Wituska" and "Codename Żegota: The Most Dangerous Conspiracy in Occupied Europe," co-authored with Tecia Werbowski, published by Praeger in Spring 2010. In February of 2011 she received the Lech Wałęsa Media Award at the Polonaise Ball in Miami, Florida.