Kinia Adamczyk traveled to Zambia in summer 2010, producing a documentary about aid dependency. The project, named East4South, was done in association with German media house Deutsche Welle and the European Union. It involved the collaboration of ten European and ten African journalists.
At first sight, she has it all.
The brains.The looks. Degrees from Oxford and Harvard.
But most importantly, she claims to have a solution for ending one of the 21st century's biggest woes: dire poverty in Africa.
Dambisa Moyo, a Zambian economist and writer, argues leaders of every African country receiving development aid today should receive a phone call telling them the aid will soon be cut.
Not today, nor tomorrow. More like in five years.
'In the past fifty years, more than $1 trillion in development-related aid has been transferred from rich countries to Africa. Has this assistance improved the lives of Africans? No. In fact, across the continent, the recipients of this aid are not better off as a result of it, but worse-much worse,' she writes in Dead Aid: Why Aid Is Not Working and How There Is a Better Way for Africa (D&M, 2010, 188 p.).
In fact, she adds, 'poverty levels continue to escalate and growth rates have steadily declined-and millions continue to suffer.' Moyo compares African countries that have stopped relying on aid and prospered and others that have become aid-dependent and seen poverty increase.
She describes how 'over-reliance on aid has trapped developing nations in a vicious circle of aid dependency, corruption, market distortion, and further poverty, leaving them with nothing but the "need" for more aid.'
Cutting aid in five years – 'that's a little bit naïve'.
At least according to Derek Fey, the European Union ambassador to Moyo's home country, Zambia. Fey believes there should be a phased retreat of development aid in Africa.You can't cut the aid this quickly, 'it simply doesn't work like that,' he says. Moyo's former professor, none other than Jeffrey Sachs, finds her solution a tad extreme, to put it lightly.
Nevertheless, many Zambians agree with Moyo's suggestions for getting their country out of the doldrums.
'I think we can look after ourselves. We are only 12 million people in this country. If we are going to be spoon fed, we will not go anywhere,' claims "Sista D", a singer and activist living in Lusaka, Zambia's capital.
Mec "Mix Master", a current affairs radio host and national spokesperson for a campaign to eradicate malaria, echoes the singer's opinion: 'Africa should stand on its own two feet. We did it for the World Cup, then why not for economics and development aid? Let's stop it!'
Zambia gained its independence from Britain in 1964 and functioned as a one-party, socialist state between 1973 and 1991. Since then, the ruling party has been encouraging liberal economic policies to stimulate growth and trade.
It was, up until recently, one of the most indebted and aid-dependent African countries. 70% of the national budget came from aid. Currently, that has fallen to 20%.
Since 2000, Zambia has registered continuous economic growth. Much like Sister D and Mec, Zambians are hoping that sooner rather than later, their country will be able to be entirely self-reliant and stand on its own feet.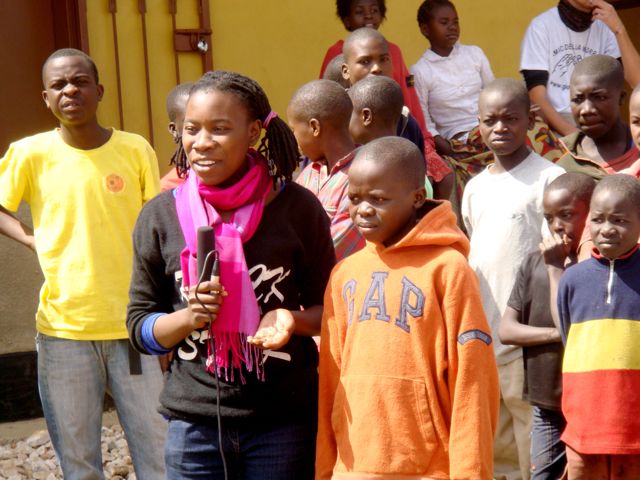 The South Central African country has since 2004 a functioning stock market encouraging local savings and business development as well as foreign investment and trade, resulting from liberal economic policies.
Zambia's economy is currently doing well thanks to mining, construction, tourism and a record bumper harvest registered in 2010. More and more parents who couldn't before are now sending their children to school. There is much room for growth and opportunity development.
Signs of progress are hard to miss in Lusaka. Zambians are making it big on the local and international music scenes. Multiparty elections are held every five years and a variety of media are reporting on the government's policies and actions.
However, Zambia is still facing many challenges that it is working to tackle.Its basic infrastructure, such as roads, energy and telecommunications, still has a long way to go. And as one of the world's top producers of copper, Zambia must diversify its economy to develop sustainable growth.
Life expectancy remains at below 40 years and HIV, AIDS and malaria, as well as poverty-related diseases such as hydrocephalus, are rampant. Access to education, basic healthcare, human rights, corruption, privatization and gender equality remain important issues, especially in rural areas.
Like other African countries, Zambia is striving to meet the Millennium Development Goals, including the reduction of poverty and eradicating HIV and malaria, by 2015. Sport is playing an increasing role and raising awareness and combating poverty: Zambia boasts a state-of-the-art, one-of-a kind Olympic training facility where athletes from Southern Africa can come to train.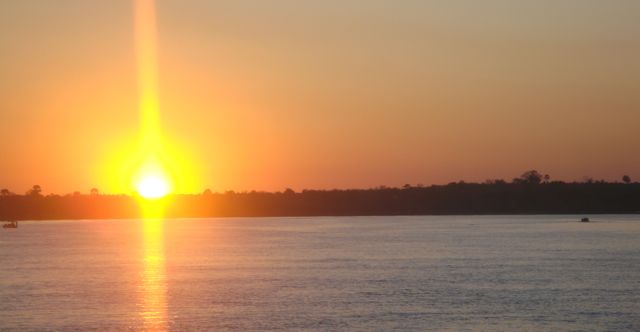 Tourists coming to Zambia say it is a good place to start discovering Africa. Home to the Victoria Falls – one of the seven wonders of the world – famous for its safaris and dozens of other activities available to thrill-seekers, Zambia is accessible to English speakers and is a fairly safe country to visit.
Zambians like to boast their country is the 'real Africa'.
So will the real Zambia please stand up?
Right now, things are looking rather good for this country that's the size of France and Germany combined. But will its leaders and citizens will have the courage to continue encouraging local and international investment, while at the same time weaning themselves off aid?
Maybe taking little – or even a lot – of Moyo's tough love advice will actually help.
Imagery
By Kinia Adamczyk