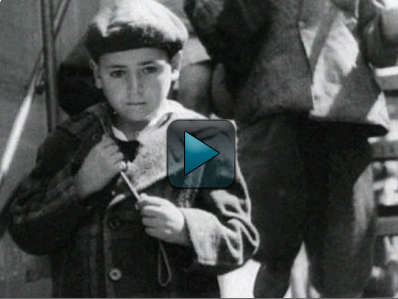 CR has received the following news from New Zealand on Screen:
The film The Story of Seven-Hundred Polish Children has been released from the New Zealand archives and made available to watch online.
The 1966 documentary tells the story of 734 Polish children who were adopted by New Zealand in 1944 as WWII refugees. Moving interviews, filmed 20 years later, document their exodus from Poland via Siberian labour camps, malnutrition and death, rescue in Persia and on to being greeted by Prime Minister Peter Fraser on arrival in NZ. From traumatic beginnings the film chronicles new lives (as builders, doctors, educators and mothers)and ends with a family beach picnic. This was the last film from pioneering New Zealand woman filmmaker Kathleen O'Brien.
The film can be watched online for free (high or low resolution) and it can legally be shared or embedded on other websites (see the tab on the lower right-hand corner of the screen). NZ On Screen is a non-profit, publicly funded project aiming to make New Zealand films and television programmes more accessible via the internet. This particular film is part of a collection from the (now historic) National Film Unit held by Archives New Zealand.
Please feel free to pass on the link.
Thanks,
Deb Diaz
For New Zealand On Screen