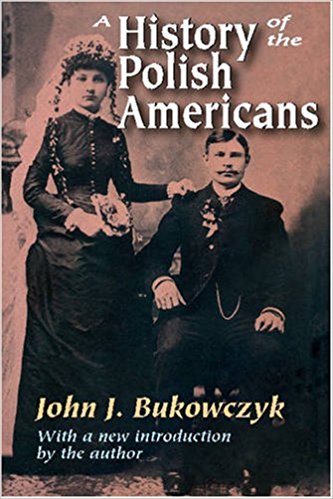 A History of the Polish Americans
By John J. Bukowczyk

With a new introduction by the author
Transaction Publishers, 2007
213 pages
Those of us who read John Bukowczyk's And My Children Did Not Know Me are delighted to see the 2008 edition by Transaction Press, A History of the Polish Americans.
When Bukowczyk set out to write about Polish Americans, he decided to look at topics that not many Polish American historians wanted to look at: anti-clericalism, religious disputes, conflict within Polish Roman Catholic parishes serious enough to lead to a schism resulting in the establishment of the Polish National Catholic Church – and didn't stop there.
Other topics, while not at the time adequately studied, were broached:  Polish-Black relations, Polish-Jewish relations, anti-Polish discrimination, anti-Polish prejudice, intra-community relations between the various tides of immigration. Bukowczyk is still quite willing to take on conventional thinking and make people uncomfortable, to make them consider the prejudice they face, and the prejudice they exhibit.
Bukowczyk was once asked by a student:  why – with all the great events going on in the world – why is anyone bothering with ethnic history?  Well, if someone makes ethnic history as provocative and relevant as he does, that is reason enough.
John Bukowczyk was a speaker at Poland in the Rockies, that very "stylish*" summer program in Canada where his lectures kept everybody up talking all night long. More recently, he gave a generous donation to Poland in the Rockies and the cosmopolitan review. We don't know if this is the right time and place to thank him but really, is there such a thing as a wrong time to thank someone? So, thank you, Professor Bukowczyk.
CR
*Bukowczyk, John J., A History of the Polish Americans, p. xxi