People are talking about…
ReJoyce: Rehabilitation Joystick for Computerized Exercise is a tele-rehabilitation system developed by University of Alberta scientists, Arthur Prochazka and Jan Kowalczewski. Developed with funds from the Rick Hansen Institute, ReJoyce enables people with spinal chord injuries to have therapy administered through a web-based platform similar to Skype, and supervised by a physical therapist who controls the session via a remote computer or smart phone. It makes therapy fun, combining exercise with video games designed for specific tasks. Therapists are able to supervise up to 4 clients at a time – from thousands of kilometres away. "That offers significant benefits, not only in healthcare dollars saved, but also in reducing the need for stroke and spinal cord survivors to take long journeys for rehabilitation in major hospital or clinic sites," says Arthur Prochazka. More information at www.hometelemed.com
Dr. Kowalczewski and his brother, Antoni, are, in their spare time, CR's dedicated webmasters and most generous supporters.
---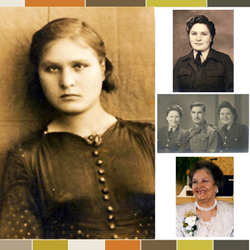 Volunteers Needed for the Kresy-Siberia Virtual Museum
Indulge your inner philanthropist: donate your professional skills.
The Kresy-Siberia Virtual Museum needs translators, interviewers, web and computer skills, and PR experience. Read more…
---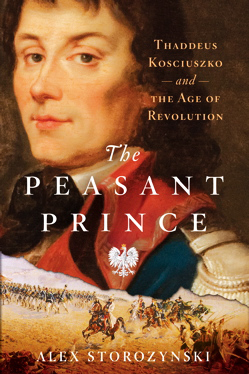 The City Council of Dublin, Ohio has set aside 40 acres of Tadeusz Kościuszko's former property on the Scioto River near Columbus, Ohio to be named the Thaddeus Kosciuszko Park.
Fred Hahn, Dublin's Director of Parks and Open Space, wrote to author Alex Storozynski to tell him that his book, The Peasant Prince: Thaddeus Kościuszko and the Age of Revolution, (reviewed in CR's Spring 2010 issue) was the inspiration for this decision.
The city is currently working on educational signage to explain "who Kościuszko was and why he is so important to American and world history." The park is to be dedicated in spring 2012.
---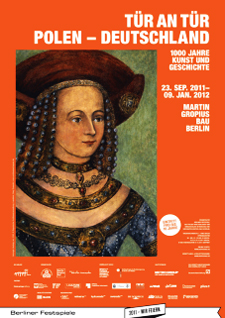 Side by Side: Poland – Germany. 1000 Years of Art and History
September 23, 2011 to January 9, 2012
Martin Gropius Bau, Berlin
A joint project of Martin-Gropius-Bau Berlin and the Royal Castle in Warsaw the exhibit was organized within the framework of the international cultural programme of the Polish Presidency of the EU Council in 2011.
Curated by Anda Rottenberg, this event offers a once-in-a-lifetime opportunity to see 800 historical and contemporary exhibits including original documents, precious manuscripts, engravings and paintings contributed by more than 200 lenders from Polish, German and international museums including the Vatican Library.
The great works of art surveying a millennium of Polish-German relations and an extensive educational programme include Jan Matejko's great painting, "Prussian Tribute," once slated for destruction by Nazi Germany; portraits representing dynastic ties; the legendary dowry of Polish Princess Anna Katharina Konstanze Vasa; manuscripts from the library of Copernicus; Dynastic ties, beginning 1025 with King Mieszko II's German wife, Queen Riceza through Jagiellonian ties to the Hohenzollerns and Hapsburgs; avant garde artists of the 1920s; Solidarity era Construction in Process organized by Ryszard Waśko; and the original "Polish-German Treaty of Good Neighbourship and Friendly cooperation" signed by Polish President Jan Krzysztof Bielecki and Federal chancellor Helmut Kohl in 1991.
An event not to be missed by anyone traveling to Berlin this fall.
For more information, visit this link.
---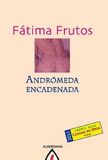 Irena Sendler and Fatima Frutos
The 2011 Kutxa Ciudad de Irun Poetry Prize was awarded last May to Fatima Frutos for her book, Andromeda Encadenada (Andromeda Enchained), in which she honours unsung heroines, notably Irena Sendler. Also celebrated in the volume are Artemisia Gentileschi, an eminent 17th century Italian painter, and Carolina Coronado, a 19th century Spanish writer. The Irun award is the second most valuable prize for poetry in Spain.
CR