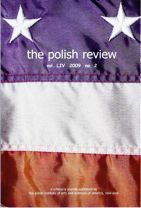 Someone once joked that the best thing about reading Reviews is that you can discuss the books at dinner parties without actually having to read them. Well, if you read the very best of the Reviews there is an element of truth in that, though do bear in mind that not all Reviews are created equal.
Nobody has the time to read every book on a topic, no matter how much that topic interests you, so well written reviews written by people knowledgeable in the subject can provide a pretty good study of complex issues, covering a variety of opinions. These Reviews are not to be confused with the Book Sections of your local daily newspapers, most of which by now have been reduced to a couple of pages – if they exist at all – written by staff writers to avoid paying outside experts.
By contrast, a weekend immersion in the New York Review of Books, The TLS, or the LRB, just to name a few, is like spending a weekend in the country surrounded by guests you could only dream of inviting for dinner. If you want to include guests with expertise on specific subjects, you can always add Foreign Affairs, Wellesley's Women's Review of Books or Scientific American and so on, to your weekend reading.
Highly recommended for anyone with an interest in things Polish is The Polish Review, a scholarly journal published by the Polish Institute of Arts and Sciences of America in New York. For the specialist? Some articles are — as is the case with all serious Reviews – but by no means all. But for anyone with an interest in Poland, and by extension Poland's relations with other countries – and judging by the frequency of articles on this subject many people are – then reading informed opinion is a must to supplement the all too frequent recycled articles by people whose interests really lie elsewhere because they don't think there's much of interest there. Or as Gertrude Stein would have put it, "there's no 'there' there."
So when gathering stimulating weekend guests, do include The Polish Review. You'll get  informed opinion on the most pressing issues by the best Polish scholars  – as is the case in the most recent volume, vol. 2 LIV 2009 no. 2 —  people who have a vast store of knowledge and years of experience on "the Polish Desk," whether in government or in academe, and contacts with the principal players in current events. Read everything else, by all means, but read The Polish Review first.
The news about Poland and Central Europe has been hot and hopping recently. Putin's Russia (somehow shuffling positions hasn't changed it from being "Putin's Russia") and the glorification of Stalin's USSR, the denial of Soviet complicity in Hitler's 1939 attack, not to mention Stalin's murderous record in his own country understandably makes central Europe nervous, but how well is this understood by the West?
There are the many articles being published about the collapse of communism and Soviet domination and some of these obfuscate at best, long for a return of Russian dominance at worst. American-Polish relations are often strained, with indifference on the one hand and disillusionment (some say too long in coming) on the other. And why are the years of Solidarity's struggle ignored or misunderstood while the collapse of the Berlin Wall, admittedly a much more photogenic event, is glorified?
You can't do much better than to read, in one volume, Zbigniew Brzezinski, Daniel Fried (former American ambassador to Poland), the distinguished Yale Professor emeritus, Piotr Wandycz, John R. Davis, Jr., American ambassador to Poland during the exciting years 1983-1990, and Anna Cienciala, an expert on Polish-American diplomatic relations, among others.
To summarize this issue of the Polish Review in a brief review could not do it justice. We can only urge our readers to order it, read it, and keep it. Better still, subscribe to it. And do consider a PIASA membership. All of the writers mentioned above were speakers at the PIASA conference last June. You don't get conferences much better than that and, on a social note, it's a wonderful occasion for getting together with friends. Check it out on www.piasa.org.
CR
NOTE: In our last issue of CR we reviewed Katyn: A Crime Without Punishment. Edited by Anna M. Cienciala, Natalia Lebedeva, and Wojciech Materski, Yale University Press, 2007. We are pleased to report that the book is back in print and urge everyone to ask their public library to buy it.