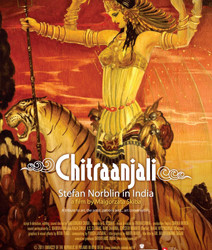 Stefan Norblin's life and art continue to fascinate audiences everywhere. Following his first exhibit, mounted at the Regional Museum at Stalowa Wola, Norblin's work has been exhibited elsewhere in Poland as well as in India. Now there's a film, directed by Małgorzata Skiba, containing magnificent scenes of the palaces he painted, interviews with the descendents of the maharaja, and wonderful scenes of India. Titled Chitraanjali: Stefan Roblin in India, (Polish title: Art Deco W Indiach), it was recently screened in Chicago. One hopes it will travel.
For a glimpse, here's the trailer:
---
From its opening shot, Ida, the latest from director Paweł Pawlikowski, is a beautiful puzzle, as reported by reviewer Jordan Hoffman, and "one of the most striking visual experiences of the year." The film, in which "death and love are both viewed from a respectful distance," is shot in black and white, though it deals with issues that are seen as many shades of grey.
Ida won the FIPRESCI Special Presentations award at the 2013 Toronto International Film Festival. Well worth a viewing.
Read another review in Toronto Film Scene, Toronto's Online Film Magazine, and watch the preview here:
FIPRESCI, for the uninitiated, stands for the Fédération Internationale de la Presse Cinématographique, or, for the unilingually English, The International Federation of Film Critics.
---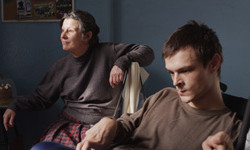 Meanwhile, at the Montreal International Film Festival, another Polish film, Life Feels Good, won the Grand Prix des Americas (the festival's top honour) and the Public Award for the most popular film of the Festival. It was also awarded a separately juried award for artistic merit and Christian values.
Directed by Maciej Pieprzyca, who describes his film as "… above all a pretext to ask existential questions about life, death, faith, love, normality and understanding," it is a true story that has all the elements to make it sad but instead "captures as much wonderment as frustration" and ultimately won the hearts of jury and audience alike. Highly recommended.
---
Our favorite bear, Private Wojtek of the Polish II Corps – who accompanied the Polish troops from Syria to Italy and took part in the Italian campaign, then went with them to Scotland where he marched in the victory parade in Glasgow before he was demobilized – has received yet another honour: his very own tartan.
Like all tartans, The Wojtek Memorial Trust Tartan has been registered and may not be made or sold without specific permission granted by the Trust. The tartan is based "on the sett of the Roxburgh tartan" and its colours were chosen to reflect the history behind it. You can read all the details here, but noted especially is the colour signifying the desert sands of Syria, and Wojtek's soft fur symbolically placed in the Scottish Borders green, "representing where both the Polish soldiers and Wojtek found friendship and a new homeland." Indeed, they found "a cup o' kindness" there.
---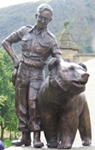 Check here for a preview and progress report on the memorial to Wojtek the Soldier Bear, to be located in Princes Street Gardens, Edinburgh. Designed by sculptor Alan Beattie Herriot, it depicts Wojtek and his best friend Piotr Prendys.
And while you're at it, check out Aileen Orr's marvelous book about Wojtek.
---

Beth Holmgren's fantastic book, Starring Madame Modjeska: On Tour in Poland and America (Indiana UP, 2012), has received the Kulczycki Book Prize for Polish Studies, given for best book in any discipline, on any aspect of Polish affairs. The prize is presented at the annual convention of the largest Slavic Studies association in the U.S., the Association of Slavic, East European, and Eurasian Studies (Boston, November 21-24, 2013).
---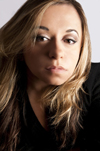 Magda Romanska: Is there anyone more prolific? No sooner had her Opheliamachine received rave reviews in L.A., when we then hear that she is the dramaturg at the Boston Lyric Opera, which recently produced Mozart's masterpiece, The Magic Flute – in a modern, English-language version. But, as she explains on the company's blog, "In The Wings," The Magic Flute has had many transformations, some almost immediately after its premiere in Vienna.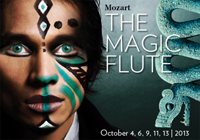 For anyone interested in theatre, especially influential women in theatre today, make sure you don't lose sight of Magda Romanska. Not surprisingly, she is included in a collective work about pioneering and contemporary women directors in theatre: International Women Stage Directors, published by the University of Illinois Press. Her chapter is about "Women Directors in Poland." You will also find her in the forthcoming The Routledge Companion of Theatre and Performance.
Actually, she seems to be everywhere, which is precisely where she belongs.
---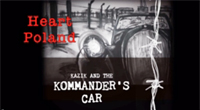 The indefatigable Katy Carr: The Heart Poland Kazik and the Kommander's Car is a series of four workshops for school, incorporating storytelling, film, history, music and creative responses through artwork and discussion. The workshops explores the concepts of war and freedom, and much of the background of Polish history. Have a look here to see the animated discussion by a very impressive group of articulate, well-informed British school kids. Polish Saturday schools, take note!
---
CR