A great cover and a good review are often enough to get someone interested in a book, but it is not often that the book leads to curiosity about the publisher. Yet that is exactly what The Mermaid and the Messerschmitt did. Who published this beautiful book? Aquila Polonica? A new publishing house dedicated to the Polish World War II story? Who are they, and why this focus?
The quick and easy answers first. There are two partners behind this company, Terry Tegnazian and Stefan Mucha, neither of whom speaks Polish, both of whom developed a great curiosity about Poland's wartime history, each for a different reason.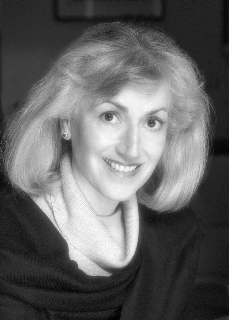 Ms Tegnazian, a graduate of Brown University and Yale Law School, practiced law in Los Angeles for 12 years before moving on to other business and creative endeavours. A few years ago, she started work on a novel, a wartime story of a pilot whose close friend was a Polish airman. It was while researching the background for this secondary character in the novel that Ms Tegnazian discovered just how fascinating the Polish story was. And how little known.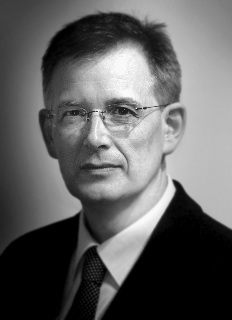 At about the same time, Stefan Mucha, who owns a marketing and design business in the UK, developed a curiosity about his Polish background. All he knew was that his father, who had seen both his parents shot by the Germans, had subsequently been deported to Germany at the age of 14 for forced labour in a camp that served as a munitions plant. After his liberation, he came to England, married an English woman, and refused to ever speak of his wartime experiences, saying only that he was the sole survivor of his family. Young Stefan was raised to be entirely English, and never felt anything else – until he was an adult and a curiosity crept in demanding to be satisfied.
"There really wasn't very much in English that I could read to get a detailed picture of Poland's struggle during the war," Ms Tegnazian told CR, "so I joined a Polish forces chat group. And that's how I met Stefan."
Mr Mucha had joined for the same reason. "Because I had been cut off from the language, I had no access to Polish history other than the rather peripheral treatment Poland gets in British or American books. Poland was so central to the war — from the German attack that started the war to Poland's forces fighting on every front — and yet, it was largely missing from the English language narrative."
At one point, Ms Tegnazian flew to Warsaw, with a stopover in London to meet Mr. Mucha. At the Bristol Hotel she asked for a translator/interpreter to help her research the story of the Cichociemni, volunteer parachutists who were secretly dropped into occupied Poland."My interpreter, having got his education under the Communist regime, knew nothing about his country's history. It is not only in English that there's some catching up to do."
Both Ms Tegnazian and Mr Mucha feel that the Polish war experience was "perhaps the most heroic and the most tragic of all the Allies," not least because the Polish story was not only ignored but even often suppressed. It was time to bring it to light. They formed Aquila Polonica, its mission the publication, in English, of firsthand accounts, memoirs, and historical studies, which would include translating books from Polish to English, reprinting books published in English but long out of print, and publishing works that have never before been published.
In the first three years, the company concentrated on acquiring rights to over 30 books including some by Zbigniew Zielinski, historian Jedrzej Tucholski, Virtuti Militari recipient Maria Sobocinska and the great Squadron 303 by Arkady Fiedler.
Their first, The Mermaid and the Messerschmidt,  was a selection of The Book-of-the-Month Club, The History Book Club and The Military Book Club. Coming up in February 2010 is The Ice Road by Stefan Waydenfeld with a Foreword by Norman Davies, the date coinciding with the 70th anniversary of the first mass deportation of Poles to Siberia. Arkady Fiedler's Squadron 303, translated by Jarosław Garlinski, is due out later in the year.
Aquila Polonica is an exciting new addition to the publishing world. We wish them great success.
CR